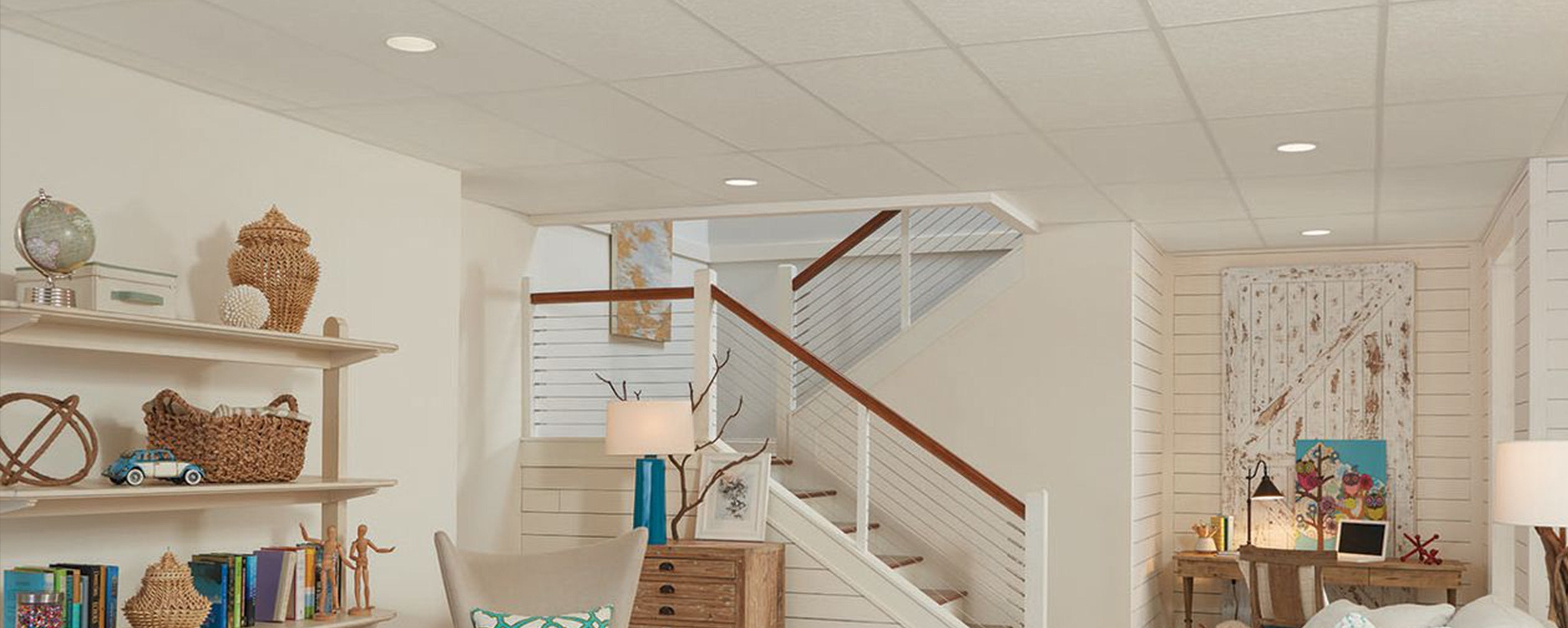 If you have ever completed a project at home, no matter how easy it is, you know the feeling you get when it's done! Installing a ceiling, whether it's a drop down or surface mount, allows for that same prideful feeling.
Our easiest ceiling projects require you to be familiar with simple tools like a hammer, tape measure, and saw. The products that fall into the "easy" category include installation materials that make the job easier as well.
Easy DIY ceiling projects

Drop ceiling tile swap
Just replace your tiles and use your existing grid to get an instant makeover! Find fresh tiles in the same size as your existing one or, if you have a 2' x 4' ceiling, you can even get a 2' x 2' visual with Second Look tiles.


Drop ceiling conversion
Take a 2' x 4' dated ceiling and turn it into a modern 2' x 2' ceiling - you'll need
2' cross tees
that match the width of the grid and new 2' x 2' tiles.


Cover an old drop ceiling
With our EASY UP clips, you can repurpose your existing ceiling grid, helping avoid the headache of taking it down. The Woodhaven planks are designed to attach directly to the clips.


Cover popcorn or a damaged ceiling
Removing a popcorn or damaged drywall ceiling is a messy, time-consuming job. Fortunately, in most cases, it's not necessary because you can easily cover them both up with ceiling panels or planks. Most options easily install directly over your existing ceiling using the EASY UP track and clip installation system.